Happy New Year!
It's really hard to believe it's 2013!
Are you the type that makes New Year's Resolutions?
I definitely have a few things I want to do to our house this year!
I definitely want to add more wood molding!
I love how it changes the whole feel of a room.
My goal is to add some chunkier wood around the front door & living room windows.
Here are a few inspiration photos...
Her whole house is inspiring, but I just love the wood molding around the door!
Next for the window casing...I found quite a few inspiring ideas!
Source
This is probably my favorite...
Pinterest
for some more inspiration....
Then on the main wall in my living room, I'd love to add a wood planked wall!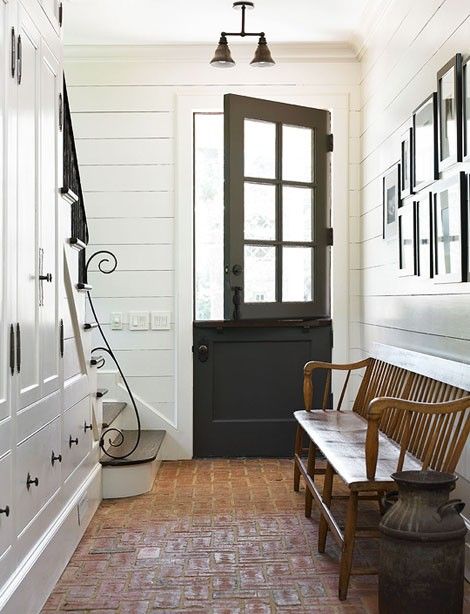 I love the look of this!
When I asked my husband if he was ready to help me get started? He replied, "That's a lot of wood!"
That is true, but it would look great!
It only took about 5 years to get around to adding the board & batten in the entry way, but it sure turned out nice when we finished!
Just look at this entry way...
Source
I don't think you can really have too much wood molding & casing...it makes this room look amazing!!